CTI approved for Veterans Benefits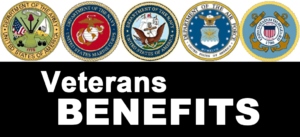 Great news for Veterans in the mid-south looking to pursue a career in aviation!  CTI Professional Flight Training is now approved by the Veterans Administration for flight training using the Vocational Flight Training option. This means that you can use your VA benefits to cover part of the cost of your flight training at our FAR part 141 certified flight academy in Memphis.
CTI specialize in training students with hands-on, with cutting-edge technology and proven teaching methods. CTI offers several approved classes depending on how far you have progressed in your training already:
Instrument/commercial concurrent course
Commercial single/multi engine
Certified Flight Instructor
Certified Flight Instructor – Instrument
Multi-Engine Instructor
Multi-Engine Additional Rating
This is a great time to be pursuing this career. There is a looming pilot shortage and many of the regional carriers are paying bonuses that help to cover what the VA and loans may not cover.   The sooner you get started, the sooner you can reach seniority with your airline.
There are basically two types of VA Benefits plans covered: the Post-9/11 GI Bill or the Montgomery GI Bill.
For those covered under the Post-9/11 GI Bill the VA will cover a maximum of $12,554.54 in flight training costs per academic year,
If you are covered under the older Montgomery GI Bill, the VA will reimburse you up to 60% of your eligible training costs for your instrument, commercial and CFI training.
There are other VA programs like the Reserve Educational Assistance Program (REAP/Chapter 1607) that were largely phased out, but they do still cover some costs so be sure to check with the VA for your benefits. You can check on line for more information here:
https://www.vets.gov/education/advanced-training-and-certifications/flight-training/
To be eligible for VA reimbursement you must have a current Private Pilot's License and second-class medical certificate (or a first-class medical certificate if you want to pursue the Airline Transport Pilot certificate) before enrolling in any VA-eligible course or you won't get reimbursement for your training.
If you are ready to apply for benefits, here are a few ways to do so:
Apply online today if you know which benefit you want to use
Call 1-888-GI BILL-1 (888-442-4551) to have the application mailed to you or to get more information on your benefits
Call CTI at 901-495-2583 and have us help you walk through the requirements