Fleet Feature: The Diamond DA20-C1 Eclipse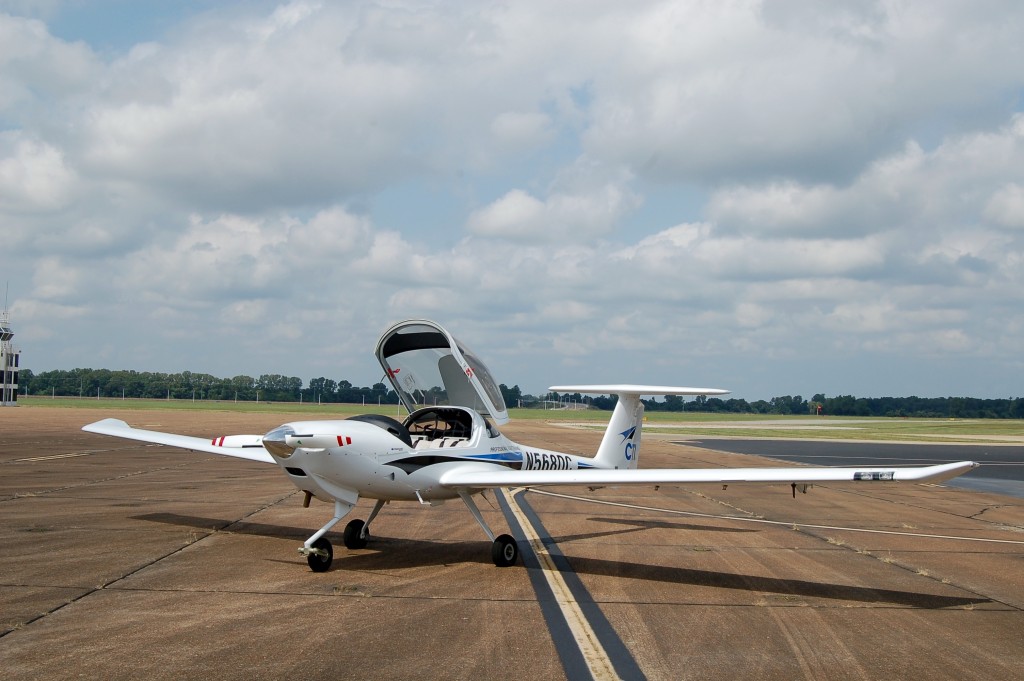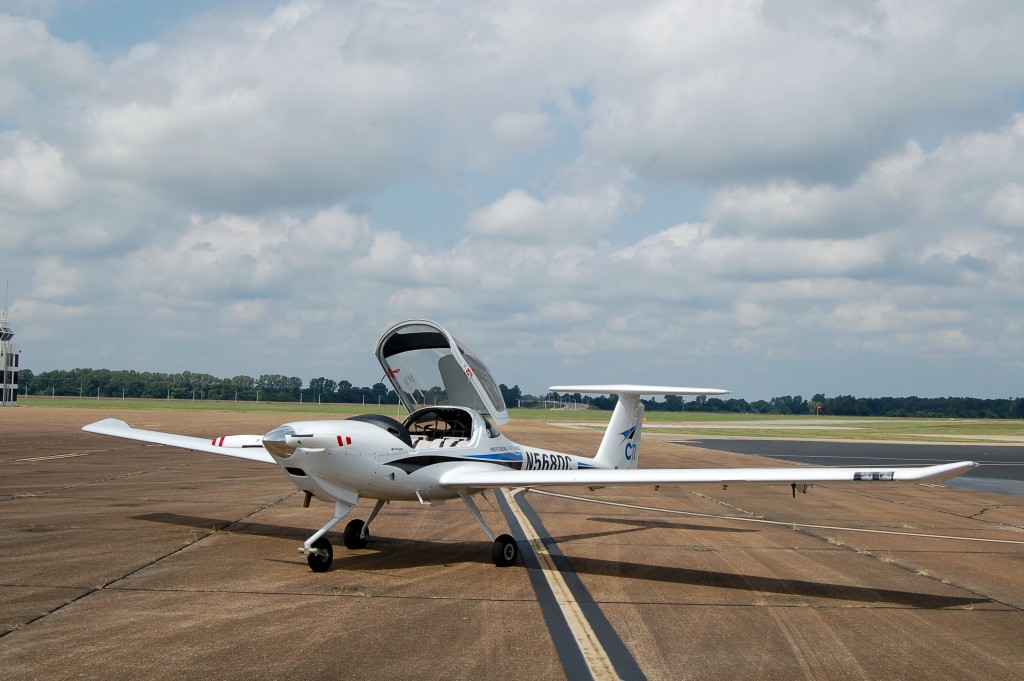 If you've learned to fly at CTI Professional Flight Training, you're probably no stranger to the Diamond DA20-C1 Eclipse.  Our primary trainer, this aircraft is an integral part of our fleet, and here we share some more about it!
We use the Diamond DA20 at both our Tennessee and Florida campuses; it's perfect for our private pilot course, the instrument rating, cross-country flights, and time building.  The DA20 really is a great plane – Diamond even describes it as "your favorite sports car [with] wings"!
Having been in continuous production for over two decades, the DA20 started life as a development of the Diamond HK36 Super Dimona Motorglider.  Developed in Austria, the first model was the DV20-A1 Katana, certified in 1993.  In 1998, the C1 was first produced, and the model we use – the DA20-C1 Eclipse – entered production the next year.  Better equipped for personal use, the C1 Eclipse also has rear windows to enhance visibility.
This two-seater aircraft is sleek and sporty-looking but is great to handle and perfect for training.  In fact, it's been used for the US Airforce's pilot candidate initial flight screening for over ten years. It's also a favorite model for personal use.
As well as looking great, the DA20 is a robust and durable aircraft.  It offers excellent performance and, when compared with other models, is economical to run, which is why it's so popular with private users. The DA20 is also spin certified.
Key stats
Length: 23ft 6in
Wingspan: 25ft 8in
Height: 7ft 2in
Gross Weight: 1,764lb
Propellers: 2-bladed Sensenich Propeller fixed pitch
Cruise speed: 159 mph
Range: 629 miles
Rate of climb: 1,000 ft/min
Anyone who has flown our DA20s will know how comfortable they are, while the large canopy and rear windows give students exceptional visibility.  For extra protection, the airframe also has an integrated safety cell which surrounds the cockpit and vital systems.  This increases the aircraft's crashworthiness and ensures flammable fluid fire protection.
Another reason why the DA20 is perfect for training is its durability.  The AVGAS engine is hugely reliable and has logged millions of flight hours.  What's more, its engine is well-known among technicians, so servicing and parts are widely available wherever you may be in the world.
As we said, the DA20-C1 Eclipse is a great plane, and many of our students would agree!  If you haven't flown one yet, why not find out more about training with us?