Heroes in flight: Dutch Kindelberger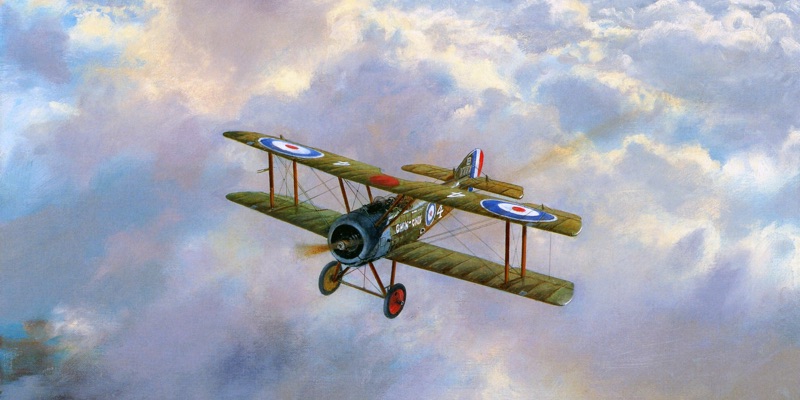 At CTI Professional Flight Training, we want to celebrate the pioneers of aviation who inspire our staff and our students.
One such pioneer is James H. "Dutch" Kindelberger, who not only chaired North American Aviation Inc. during some of its most exciting years, but also started out working as a flight instructor in Millington, TN!
James Howard Kindelberger was born in Wheeling, West Virginia, on May 8, 1895, to German immigrant parents.  The son of a steelworker, he began his career in the steel industry, but soon had enough of "throwing pig iron around from seven in the morning till five-thirty at night", so left at 21 to pursue his studies at the Carnegie Institute of Technology.
Although originally inspired in 1913 by the displays of aerial exhibitionist Lincoln Beachey, it wasn't until 1917 that Dutch Kindelberger ventured into aviation. He signed up to serve in the Aviation Section of the Signal Corps, and spent World War I working as a pilot instructor based out of Park Field in Millington (now the site of the Naval Support Activity Mid-South and just under a mile from the Tennessee CTI flight school today).
The war had fully ignited Kindelberger's passion for aviation, and he began to mark out a career in the field, beginning as the chief draftsman and assistant chief engineer at the Glenn L. Martin Aircraft Company in Cleveland.  After five years there, he went on to become the chief engineer at Douglas Aircraft in California, leading the development of the Boeing DC-1 and DC-2.
It was in 1934 that Kindelberger moved to North American Aviation (then called General Aviation), taking on the roles of president and general manager.  At this point, the company only had one passenger aircraft on order, but with Kindelberger's hard work, they managed to get a $1m order of BT-9 aircraft.
Kindelberger went on to impress his seniors, completing the prototype of the famous P-51 Mustang in only four months (the company went on to build 42,000 of these by the end of WWII!).  He finally took the helm as chairman and chief executive officer in 1948.
During his tenure, North American Aviation went on to break technological barriers.  The company became known for producing both propeller- and jet-propelled fighters and bombers, rocket engines, military trainers and rocket-powered aircraft.  It was also during this period that North American became the prime contractor for the US space program.
In 1960, Kindelberger retired as CEO aged 65, but still remained chairman of the board until his death in 1962.  His great friend and colleague Lee Atwood said of him:
We who worked with Dutch learned to have high regard for his quickness in detecting important, though minute, details that always seemed to be the determining factor between success and failure, and when you are in the air – that is all important!"
Are you feeling inspired to find out more about a career in aviation? Contact us https://ctipft.com/contact-us/ to get started today!