New Millington satellite of CTI Professional Flight Training receives FAA Part 141 Approval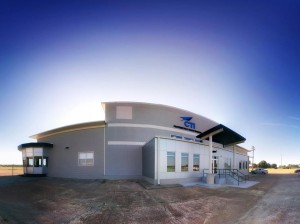 The FAA has just granted approval for CTI Professional Flight Training's Millington, Tennessee satellite to join its Fort Lauderdale, Florida partner in offering a structured Part 141 flight training syllabus to its students. CTI Professional Flight Training has been training professional pilots at its Fort Lauderdale location for over 25 years, and recently expanded its operation to a satellite base at Millington Regional Jetport near Memphis, Tennessee.
"This approval codifies our school's attention to safety, professionalism, and the highest quality training. Under Part 141, we can give our students the attention they need in a structured environment, making sure that each student becomes the safest, most competent pilot possible," says David Kaiser, CTI PFT's Vice President of Flight Training Operations.
"The Millington location offers many opportunities for flight training that are not available at most schools, including near-24 hour controlled tower operations, a variety of approaches, and most importantly, room to grow into a full campus-style training experience," explains Alan Mullen, President and CEO of CTI Professional Flight Training. "CTI Professional Flight Training's expansion into a new area of the country gives even more students access to the top-notch training experience our Fort Lauderdale location has always offered."
CTI Professional Flight Training has already begun accepting delivery on twenty new fully-equipped training aircraft, and has broken ground on a complete renovation of one of the Jetport's existing historic hangars. Upcoming plans also include on-site dorms, dining, and recreation facilities.