What's going on in Fort Lauderdale in Summer 2016?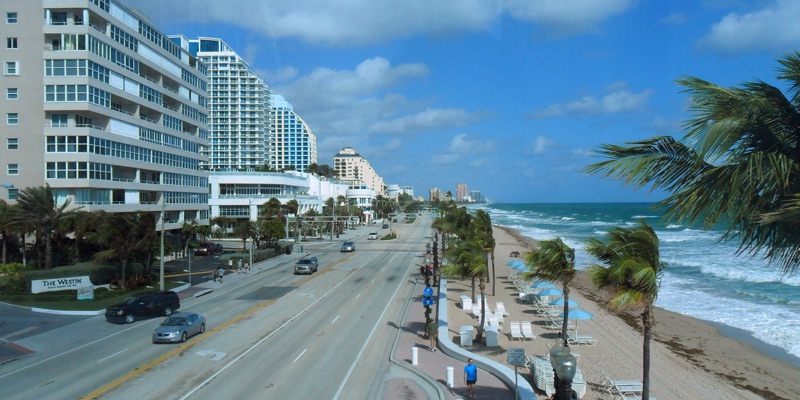 If you're currently working to get your pilot's license at our Florida flight school, don't miss these great events going on in and around Ft Lauderdale this summer!  Book some downtime between your flight training to make the most of this great season.
1. Summer Time Moonlight Sea Turtle Walks
Tues, Wed, and Thurs evenings between June 7 to July 14, Museum of Discovery & Science
We know Florida is home to some amazing wildlife, and none more so than majestic sea turtles! Enjoy an evening of discovery learning about these amazing creatures. You may even be lucky enough to see a 300lb Loggerhead sea turtle venture out to the ocean to lay her eggs!
Fri at 5:30pm to November 18, The Hub, Fort Lauderdale Beach
Presenting some of the area's best local and regional touring artists, with genres ranging from Blues to Reggae and from Jazz to Classic Rock, Friday Night Sound Waves brings you weekly entertainment for free!  All you need to bring is your beach chair and perhaps a friend or two…
Home games through to September 28, Marlins Park
It's not summer without baseball!  It's been an exciting season for the Marlins so far. With the most promising team since they won the World Series in 2003, you can certainly look forward to some electrifying games this summer.  Can the Marlins do it again…? Time will tell!
4. 'To Fly' – Aviation Exhibit
Open 10am-5pm Mon-Sat and 12 noon-6pm Sun, Museum of Discovery & Science
Could there be a better way for flight students to spend the day? Explore this fantastic exhibit, complete with a 7D capsule theater experience that takes you through a flight through the sky. Using 3D aviation film, multisensory effects and moving seats, this is not one to miss!
5. Free First Thursday Starry Nights
First Thurs of the month 5-8pm, NSU Art Museum
This popular event is a great way to see this summer's exhibitions at the NSU Art Museum for free!  Head along for 2-for-1 specials on wine and craft beer, light bites and a hands-on art project for all ages, before taking in the amazing art on show.
6. The Broward Center's Summer Line-up
Productions throughout the summer, The Broward Center and Parker Playhouse
If music and theater get you going, check out the fantastic line-up at the Broward Center this season.  From appearances by Culture Club, Todrick Hall and Alice Cooper, to shows, plays and even Miss Florida 2016, there's sure to be something for everyone to enjoy at this fantastic venue.